(BPT) – Looking for some creative ways to add pizzazz to your home? A pop of color is one way to bring life to a dreary room. But for today's savvy DIYers and homebuilders, the buzzword is "shiplap." And choosing an attractive wood species like cypress packs a stylish punch. So whether you're going for a coastal cottage aura or farmhouse vibe, cypress shiplap delivers, in every room.
Create an accent wall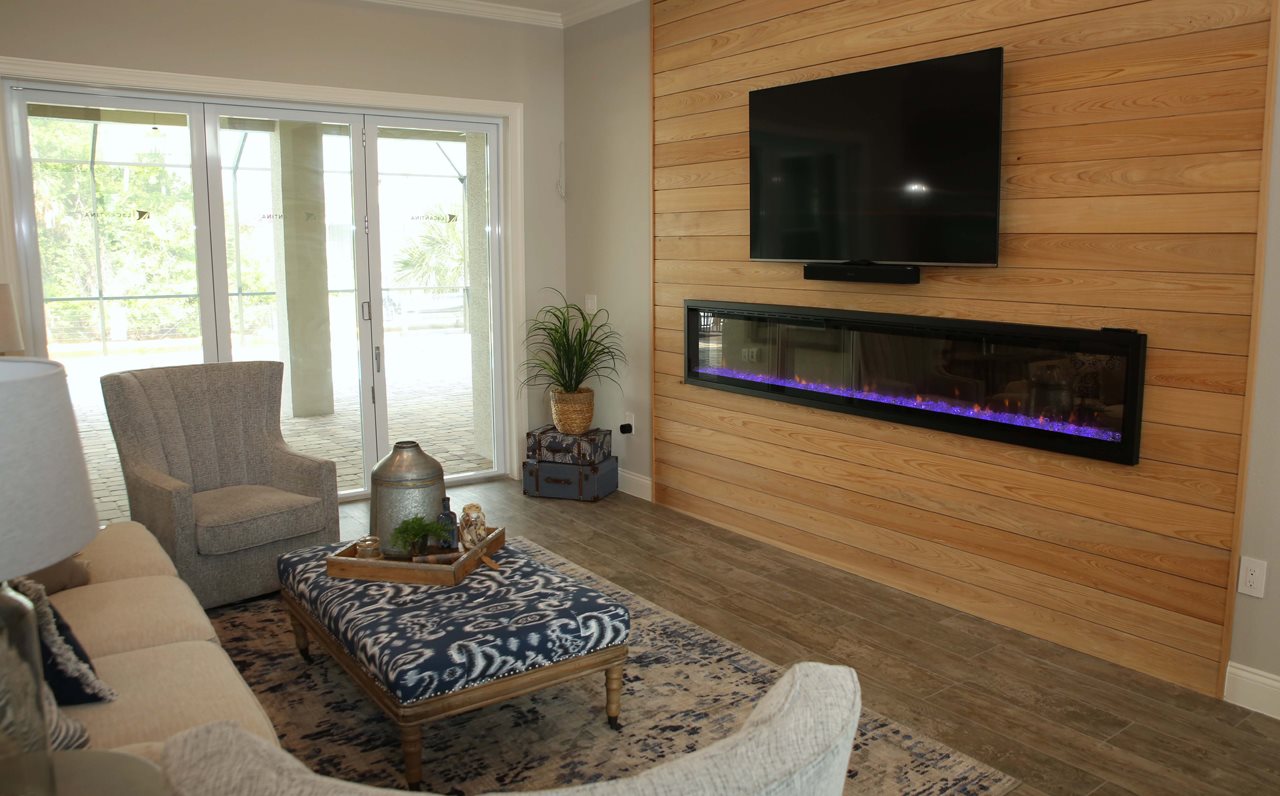 Photo courtesy of FTFTV – First to the Future
"There are numerous ways to dress up a wall," says Fred Lewers of Palm West Home Builders in Palm Coast, Florida. "But without a doubt, cypress shiplap is beyond compare. We recently completed a spec home featuring a cypress shiplap accent wall with an integrated fireplace and space to mount a TV. We left the wood in its natural state — no stain, no paint. It's nothing short of gorgeous."
Build it in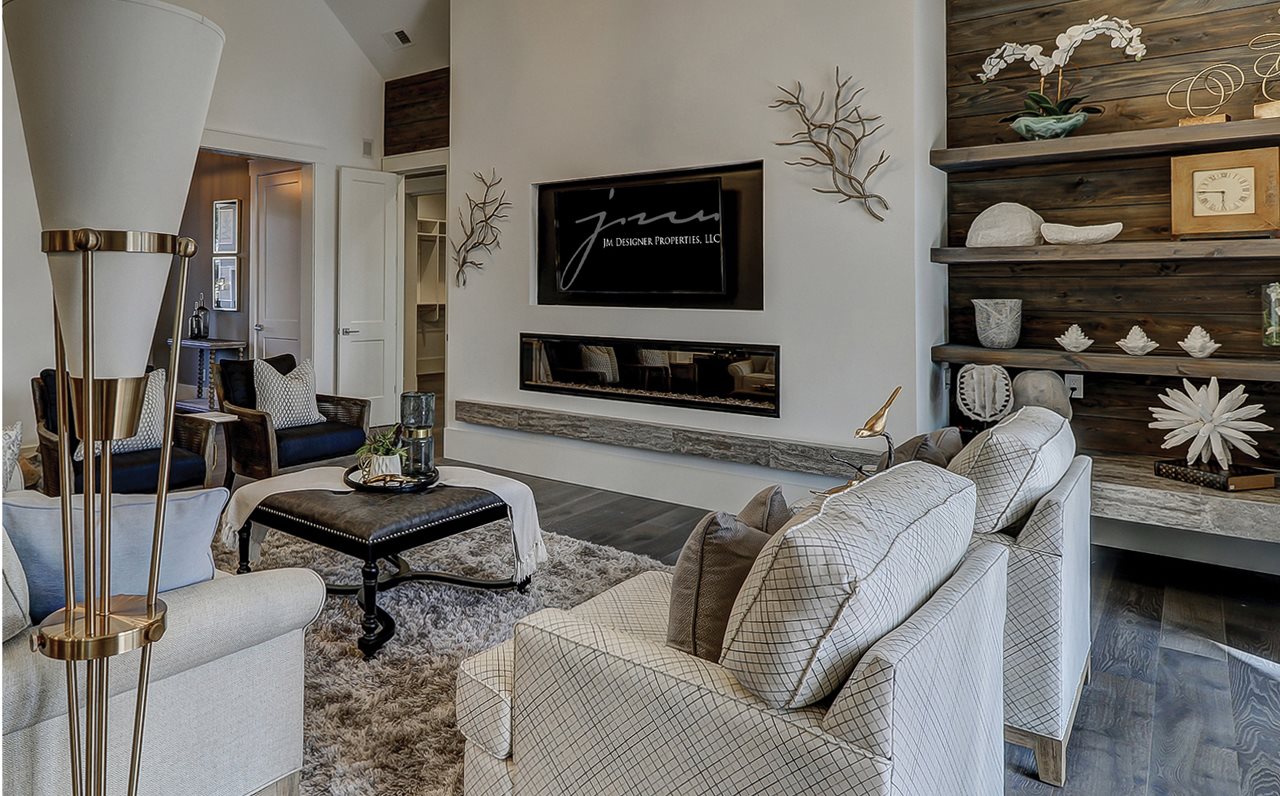 Photo courtesy of JM Designer Properties LLC
Built-ins are the perfect way to add storage without compromising floor space. Give a custom look to basic built-in cabinets or shelves by adding a shiplap backdrop. "Cypress' aesthetic grain pattern adds warmth and contrast to surrounding wall surfaces," says John Moleski of JM Designer Properties in Hilton Head Island, South Carolina. "And you can install it with the smooth side facing out or with the rough-cut face for added texture and character."
Even in wet zones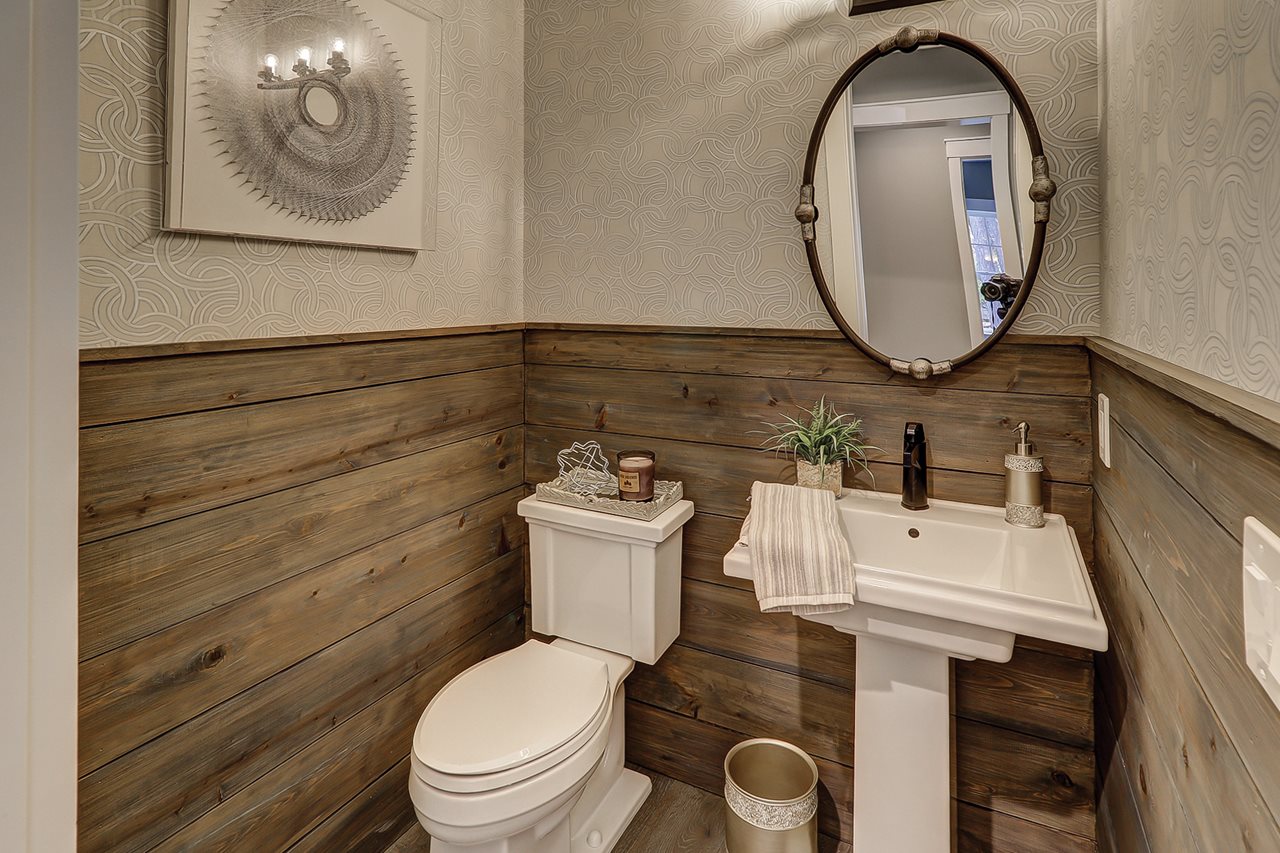 Photo courtesy of JM Designer Properties LLC
Bathrooms may be a utilitarian place to take care of business, but that doesn't mean they need to be ordinary. Add some charm to the space by installing shiplap wainscoting. "Cypress is an excellent wood to use in wet zones like bathrooms," Moleski says. "It's naturally resistant to decay and it's a stable wood — meaning it responds well to spaces with constant changes in humidity."
Alone on an island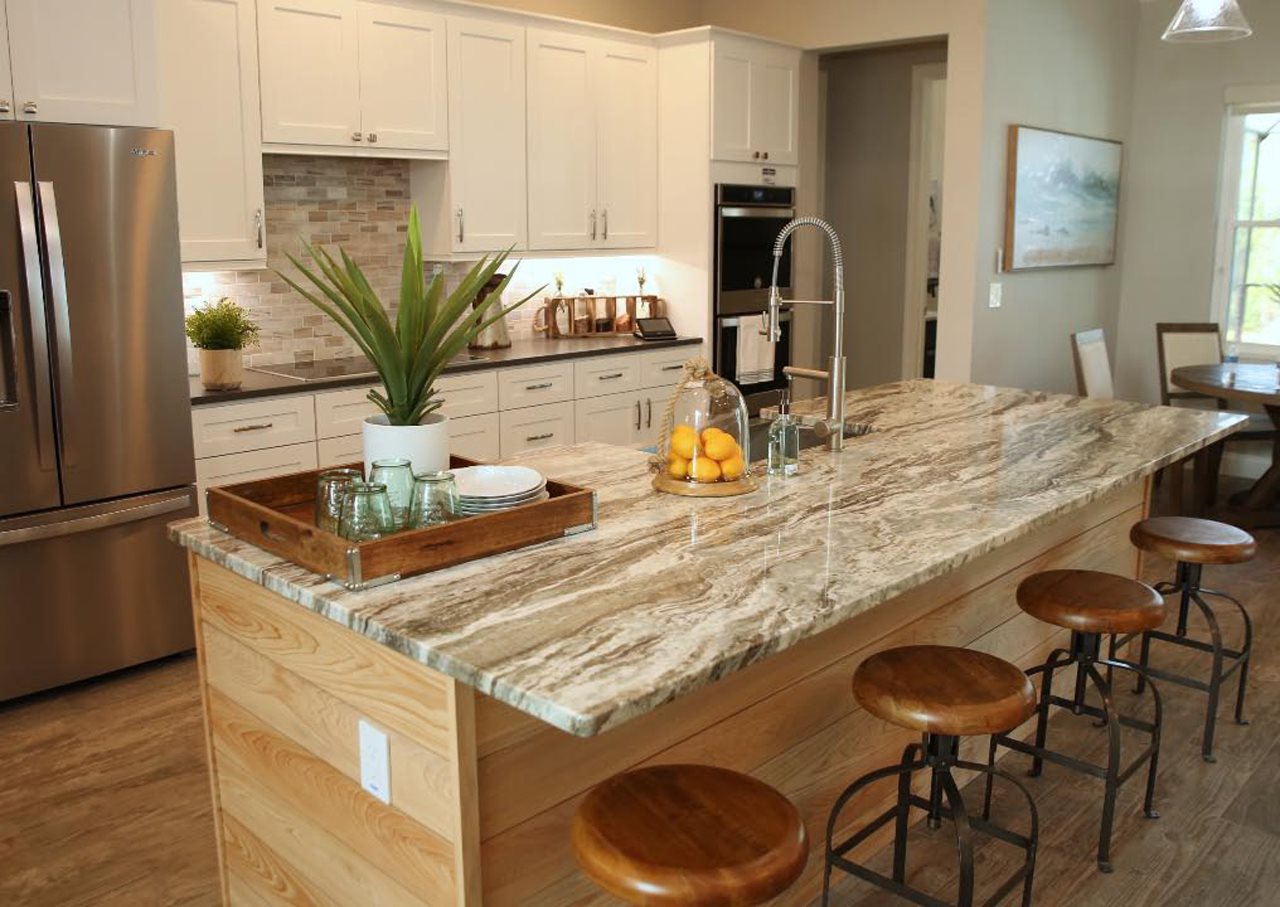 Photo courtesy of FTFTV – First to the Future
If the kitchen is the heart of a home, the island is the command center. And while it's common to splurge on cabinets, countertops, and appliances, Lewers suggests giving special treatment to your island. "Set it off from the other surfaces," he says. "Wrap it in shiplap and select a finish that complements the cabinet colors, but stands alone. Cypress is the perfect wood to use and I find that its natural honey tones complement any design scheme."
Need a little privacy?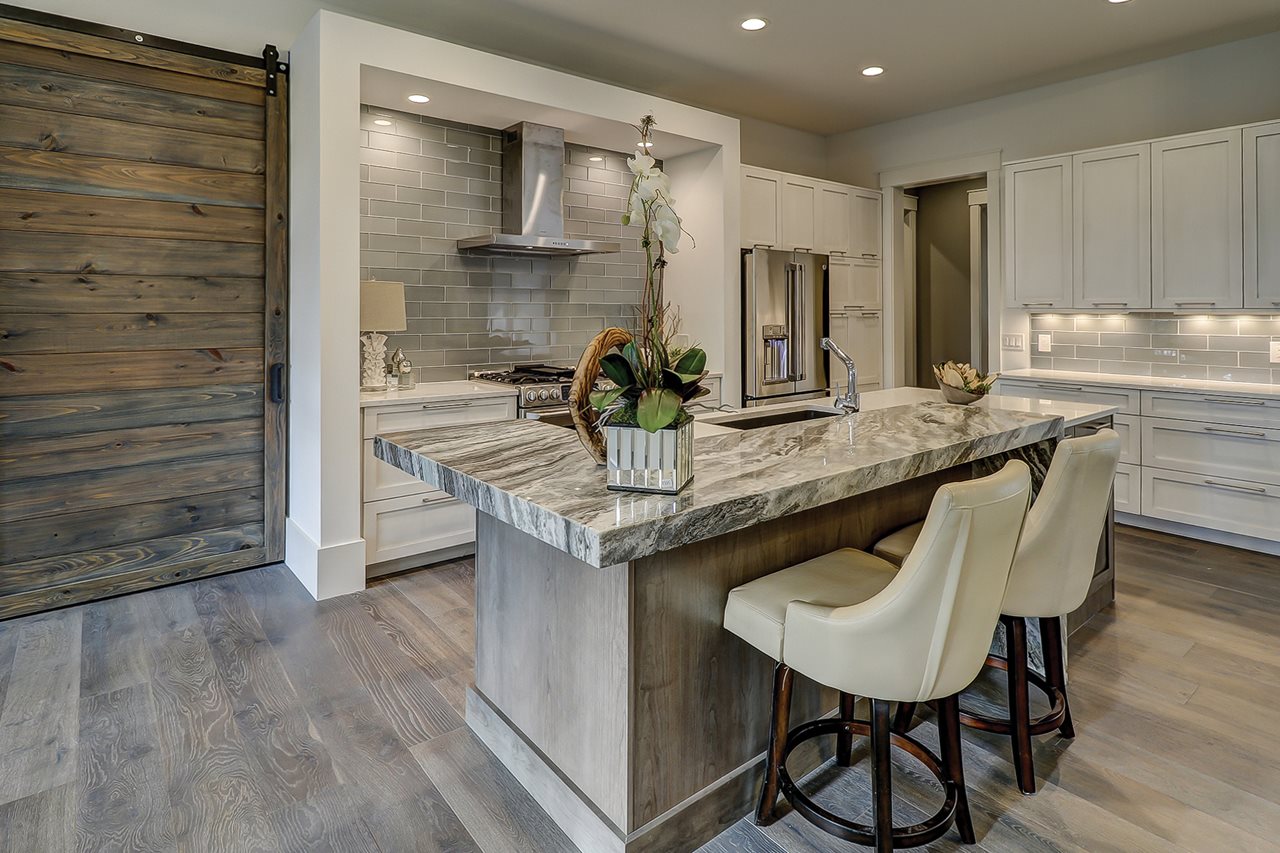 Photo courtesy of JM Designer Properties LLC
In a home with either a traditional or open floor plan, sometimes you may need a little privacy, or may want to close off a space. A trendy solution is to hang a sliding barn door. They're practical, simple to install, and just plain cool. Building it out of cypress shiplap adds a rustic touch and an ultra-warm feel.
Bring nature in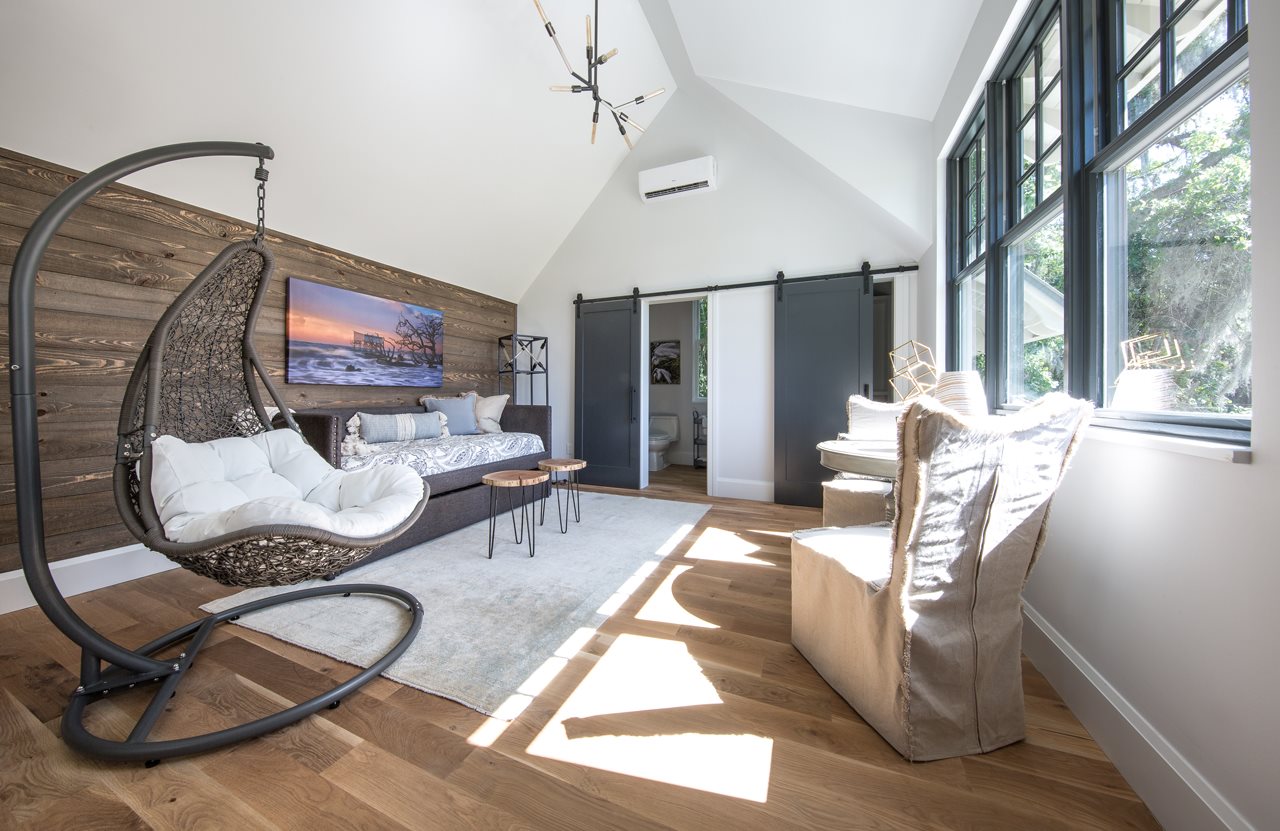 Photo courtesy of JM Designer Properties LLC
"Homeowners are drawn to clean, crisp, modern lines — and natural materials," Moleski explains. "If a homeowner asks for shiplap, I like working with cypress because it brings the outdoors in and it's beautiful to look at."
And when it comes to deciding on a finish, some people lean toward paint; but not Moleski. "Cypress takes stain exceptionally well," he says. "Not only does stain add aesthetic warmth, it enhances cypress' natural grain and texture."
For more creative ideas to spark your shiplap project, visit www.CypressInfo.org.