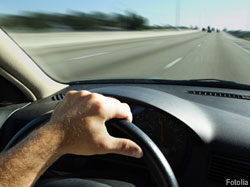 At first glance, the dozens of vehicles chosen as top safety picks this year by the Insurance Institute for Highway Safety (IIHS) appear to have little in common other than doing a good job of protecting drivers and passengers. The list includes everything from mini cars to minivans, luxury sedans and pickup trucks, all built according to their own design specifications by different automakers.



But one safety feature shared by each of those vehicles pops out: electronic stability control (ESC), a crash-avoidance technology that is a prerequisite for inclusion on safe vehicle lists compiled by IIHS and federal safety officials and one that became mandatory for all new cars made in the United States as of September.



Safety and automotive experts have long recognized that ESC systems – which use computer-controlled braking to reduce the risk of rollovers and other crashes – save lives and prevent injuries. Now insurance industry insiders are saying ESC can lessen the financial toll caused by some types of accidents and may even help motorists save money on their insurance premiums in the near future.



"Safety innovations such as ESC, which can improve driver safety and help reduce damages resulting from vehicle crashes, are a tremendous benefit to everyone," says Cesar Diaz, founder of http://www.onlineautoinsurance.com/ and a veteran agent.



ESC's effect on insurance claims



According to the Highway Loss Data Institute (HLDI), ESC systems have had little demonstrable effect on liability claims filed by drivers who have damaged other cars in an accident. But HLDI found that losses under collision coverage – which pays for damage to a policyholder's vehicle caused by his or her colliding with another car or object or by flipping over – were from 15 percent to 17 percent lower for vehicles equipped with ESC than for earlier models that did not include the technology.



Loretta Worters, a spokeswoman for the Insurance Information Institute (III), says lower policy rates can be expected at some point, particularly for SUVs, which have shown the greatest decline in crash involvement.



"So those vehicles would likely see greater rate reductions in auto premiums than smaller cars," Worters says.



While collision claims have fallen, it may be some time before consumers find price breaks for ESC while doing an auto insurance comparison in search of the best deals, she cautions.



Officials forecast significant injury avoidance from use of ESC



According to the National Highway Traffic Safety Administration (NHTSA), vehicle crash fatalities have steadily declined in recent years, with the roughly 37,000 roadway deaths reported in 2008, the fewest since 1961. The federal agency reported in 2010 that the introduction of "significant life-saving vehicle technologies like electronic stability control" into the nation's auto fleet have contributed to that decline.



NHTSA officials have estimated that ESC could save between 5,300 and 9,600 lives and prevent as many as 238,000 injuries a year in all types of crashes once all cars and other light vehicles in the U.S. are outfitted with the technology.



Agency officials project that ESC will reduce single-vehicle crashes of cars by 34 percent and the same accidents involving SUVs, which have a higher center of gravity and are more prone to tipping over, by as much as 59 percent.



ESC ensures vehicles are responsive



Federal regulations stipulate that all cars, trucks, buses and other vehicles weighing under a half-ton that are manufactured in the U.S. must now include ESC, but because the technology is only being phased in, not all vehicles on the road are currently equipped with it.



IIHS officials say ESC – which was originally introduced in sports and luxury cars but has since spread to other vehicles – is designed to help drivers stay in control of their vehicles on slippery roads and during high-speed maneuvers. ESC systems use sensors to continuously track how well a vehicle is responding to the driver's steering.



IIHS says those sensors can detect when a driver is on the verge of losing control due to taking a curve too quickly or otherwise straying from the car's intended line of travel, and ESC restores driver control by braking individual wheels automatically.