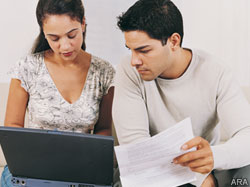 Mental Health America, the country's largest and oldest mental health advocacy organization has announced the launch of an important new initiative aimed to inform the public and the mental health community about psychiatric advance directives. A psychiatric advance directive is a legal document completed in a time of wellness that provides instructions regarding treatment or services one wishes to have or not have during a psychiatric mental health crisis and may help influence his or her care.
Psychiatric advance directives allow individuals to specify considerations about their mental health care treatment and appoint an agent to speak on their behalf in the event of a mental health crisis. In some cases, they may also give further background information about how they have reacted to past treatment.
Despite these benefits, a survey of mental health experts concluded the underuse of psychiatric advance directives in the United States; this study surveyed 1,011 people with serious mental illness receiving public-sector treatment in 5 cities. The number of consumers who have one in place is likely due to lack of awareness. Mental Health America is committed to increasing this number with this new initiative.
The public awareness initiative, sponsored by Novartis Pharmaceuticals Corporation, is called My Plan, My Life: My Psychiatric Advance Directive and launches during Mental Illness Awareness Week (October 2-8, 2011).
"Ultimately, with the My Plan, My Life: My Psychiatric Advance Directive program, Mental Health America's mission is to inform the public about the benefits of psychiatric advance directives so that consumers can articulate their own decisions regarding their preferred care," said Dr. David Shern, president and CEO of Mental Health America. "Our first step is through awareness with plans to extend the effort through our national network of peer counselors."
Part of the initiative, is the launch of www.MyPlanMyLife.com, an important online resource for consumers that answers commonly asked questions about these documents and prepares individuals and their caregivers to make informed decisions about their mental health care in partnership with their support team. The Web site also features the stories of several individuals who have integrated psychiatric advance directives into their own psychiatric care.
Cyndy, a peer counselor with Mental Health America, is one of the consumers featured on the Web site who discusses her own experience with having a psychiatric advance directive in place; "To me, it's nice to know that it's there, and that others know it's there and will help me use it if I need to."
Award-winning documentary filmmaker and physician, Dr. Delaney Ruston, is a passionate mental health advocate who has used the power of film to help combat mental health stigma and help those touched by mental illness to be their own best health advocates.
"As a daughter of someone affected by mental illness, I am very familiar with the hardships associated with trying to get a loved one the quality care they need and deserve," said Dr. Ruston. In her film Unlisted: A Story of Schizophrenia Dr. Ruston chronicled her own experience of reconnecting with her father, who suffered from schizophrenia for many years. One segment of the film shows her helping her father fill out his own psychiatric advance directive.
"Working with my father to complete his psychiatric advance directive was a very productive and fulfilling experience for me and my dad. I felt reassured knowing that if he was admitted to a hospital and unable to communicate for himself, I would be contacted. Since then, I have become passionate about the use of psychiatric advance directives and continue to advocate for spreading awareness and education to increase their use."
For more information about psychiatric advance directives, please visit MyPlanMyLife.com.