(BPT) – What are the happiest moments in your life and do you remember them vividly? Raju the elephant remembers his. The happiest moments in his life have all come in the last year because, after 50 years in chains, he is now finally free.
Taken from the wild when he was only a baby, Raju was sold to different owners dozens of times and forced to live as a begging elephant on the streets in India. Malnourished, living on garbage and repeatedly beaten in public, Raju had never known freedom until he was finally freed by Wildlife SOS. Now that he is finally free, his life is full of happy moments but these 10 top the list.
1. Being released from his chains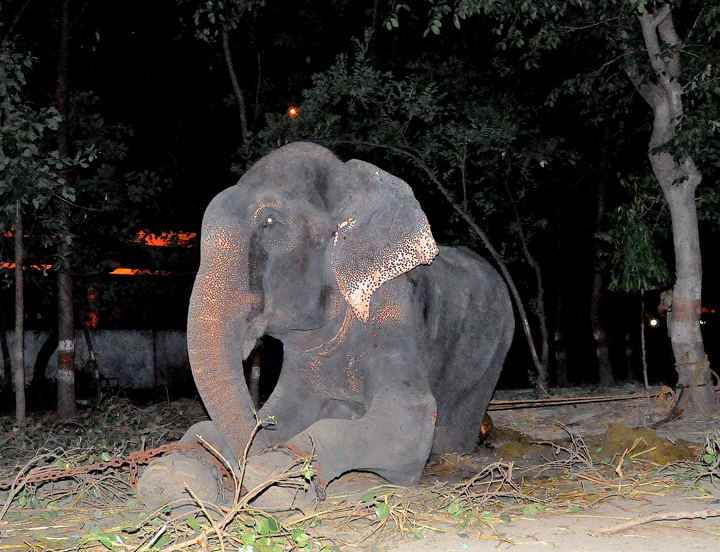 It took about 45 minutes, but when the last chain was finally removed on July 4, 2014, tears streamed down Raju's face. After 50 years of servitude and abuse he was finally free.
2. Taking a dip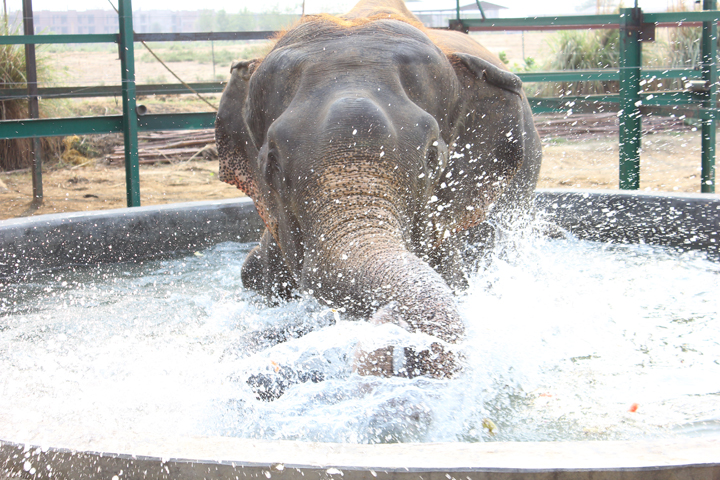 A natural element for most elephants, Raju's captivity denied him the chance to enjoy pools and mudbaths. Now that he is free, Raju routinely spends hours in his very own pool and sometimes even falls asleep in there.
3. Learning to trust again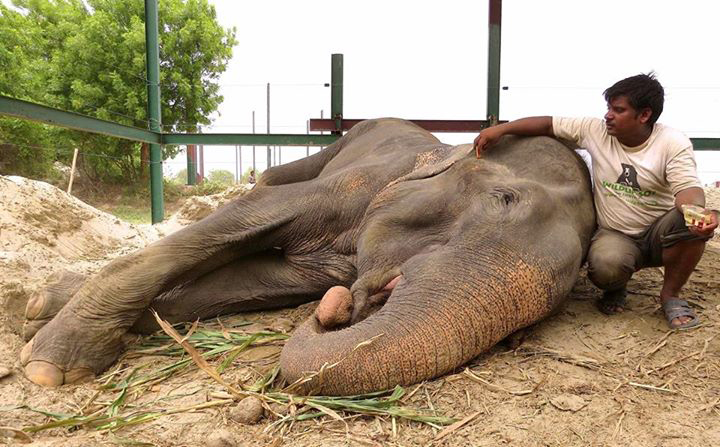 After decades of neglect and abuse, it took some time for Raju to understand he was safe around the Wildlife SOS veterinarians and people that care for him. Today he is learning to trust humans again and to allow these compassionate caretakers to get close.
4. Enjoying newfound tastes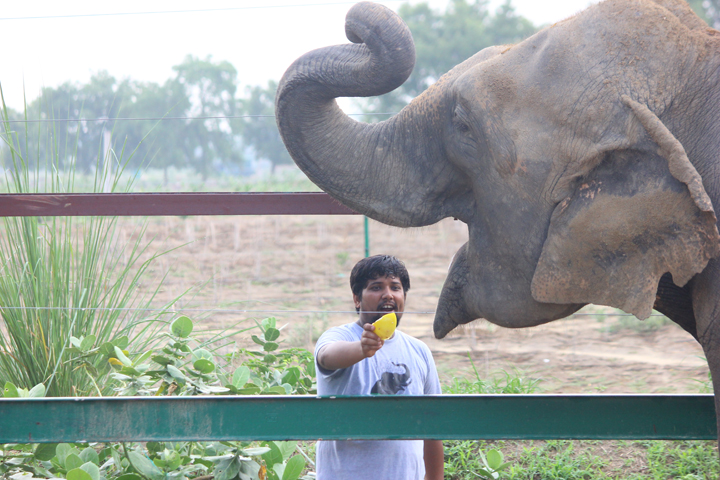 Some of Raju's most pleasant discoveries since being set free are the delectable flavors of mangos and apples he now enjoys regularly. These treats have helped him put on 1,000 pounds since he was rescued.
5. Socializing with other elephants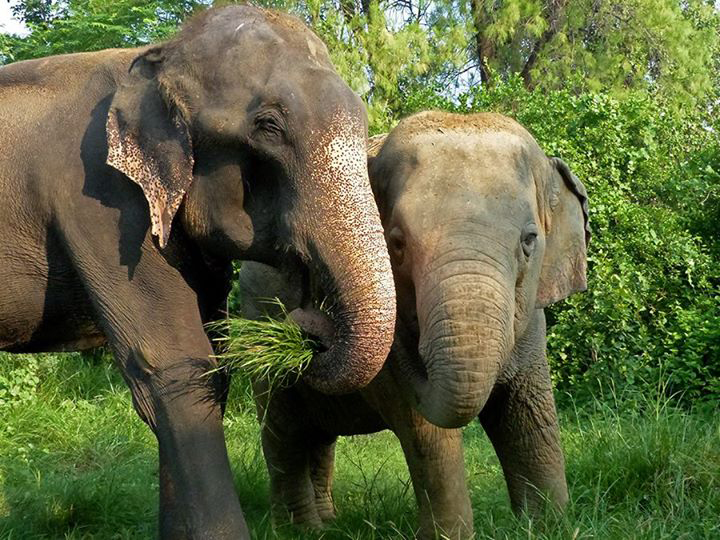 Raju had had little interaction with other elephants since being stolen from his family as a baby. Today, as a free elephant, he has enjoyed meeting other elephants in The Herd of Hope and he is especially fond of females Laxmi, Bijli and Chanchal, known as "The Munchkins."
6. Going for his first walk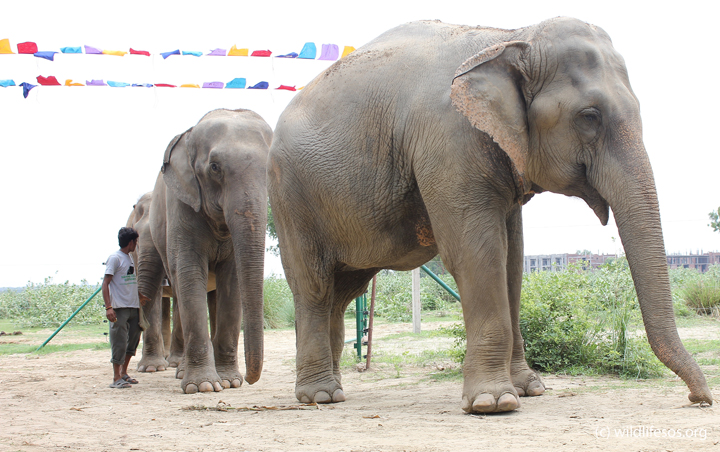 People may take walking for granted but for Raju, the freedom to walk wherever he wanted was something that had been denied him for half a century. At Wildlife SOS he enjoyed his first free walks going where he wanted, stopping when he wanted and even savoring a snack along the way.
7. Winning his freedom once and for all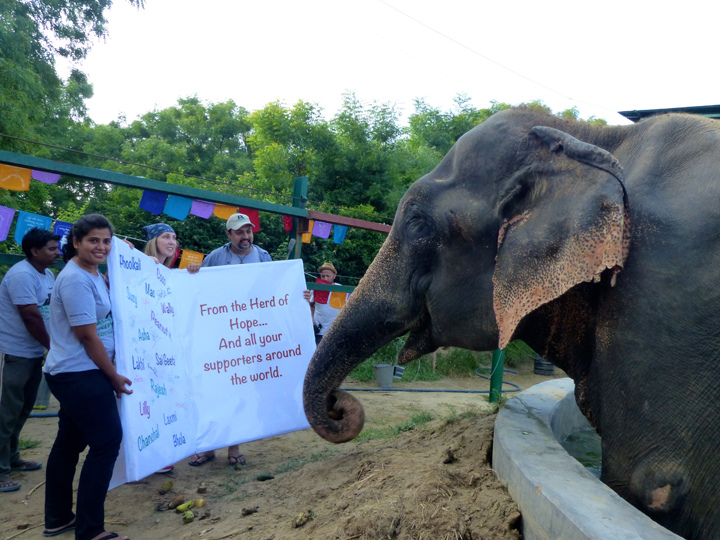 Raju's freedom isn't solely due to him and the team at Wildlife SOS. Nearly 500,000 petition signers urged the courts not to return him to his former owner ever again. Today, Raju is free, in-part, because of their efforts.
8. Having a trail at the rescue center named "Raju's Freedom Trail" in his honor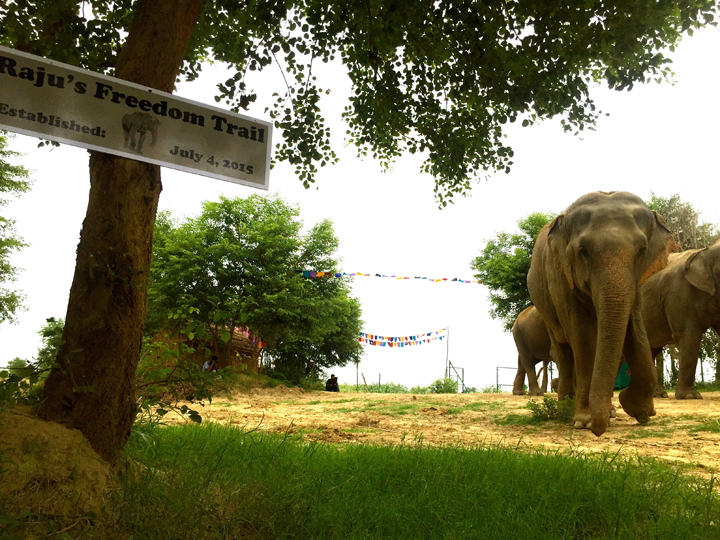 Raju is not the only freed elephant but he is one of the most well-known. Today, newly rescued elephants walk "Raju's Freedom Trail" to get their exercise and have a little fun now that they are no longer shackled.
9. Eating cake while sitting in the pool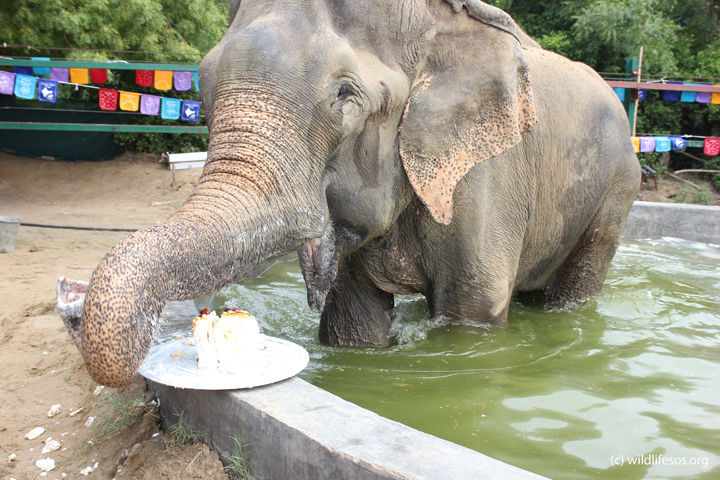 What's more enjoyable than sitting in your own pool? Having a piece of cake while you do it. This piece of cake marked the first anniversary of Raju's rescue, July 4, 2015.
10. The establishment of Raju's Rescue Fund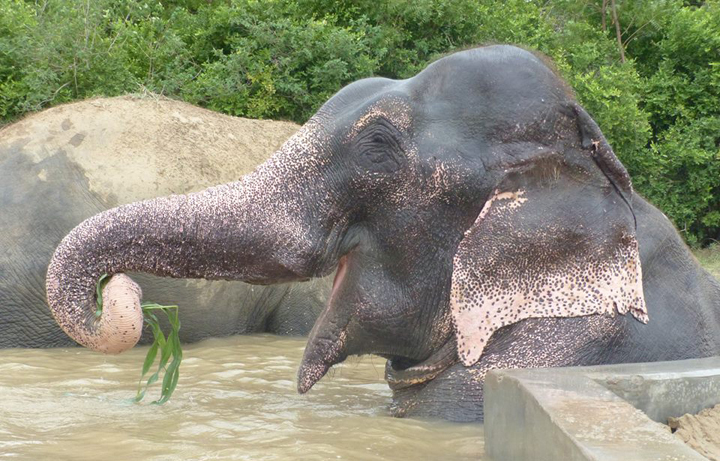 While Raju is free, thousands of other elephants still suffer in captivity all across India. Raju's Rescue Fund was designed to help other elephants just like him gain their freedom. You can learn more about the fund and make a donation by visiting Wildlifesos.org/Raju.

Brandpoint – Free Online Content