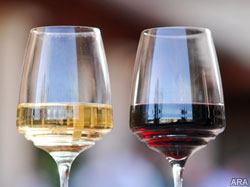 Your wine collection is growing and probably so is its value. Based on the results of a recent wine auction, held in Hong Kong in early October, the price of collectible wines is breaking records.



A 12-bottle set of 1988 DRC Romanee-Conti recently went for $ 117,000. But not everyone can afford a six-figure case of wine. Many wine connoisseurs own bottles that are far less expensive, but the way you should care for and protect your wine remains the same.



Whether your collection includes the six 2000 Chateau Lafite-Rothschilds that recently sold for $ 14,500 in the fall auction at Zachy's, or bottles from your favorite wine club, your wine needs to be protected not only to retain your investment value but also to ensure quality.



If you have a wine collection, or are thinking of building one, here's how to care for your bottles, according to Don Soss, the vice president of high-net-worth insurance at Fireman's Fund Insurance Company, a high-net-worth insurer that specializes in insuring wine collections.



* Keep an eye on your climate control

A temperature of 55 degrees with relative humidity between 60 to 65 percent are ideal for long-term wine storage. The cool temperature slows the aging process, while the humidity prevents moisture inside the wine bottle from moving into the cork and eventually evaporating into the air. Keep in mind that ideal temperatures do vary somewhat depending on the type of wine you are storing. Attics and garages are not ideal places to store wine, as temperatures can fluctuate greatly in these locations.



* Limit your collection's exposure to light — A dark room is best for storing wine. Fluorescent light can be harmful.



* Wines should be kept in a stable environment — Vibration is harmful to wine, as it disturbs the sediment. Keep the bottles in a horizontal position.



* Back up your power supply — Your wine collection could be at risk during a sustained power outage. A permanent back-up generator will help protect your investment.



* Consider renting a storage space — If you lack adequate space to store your collection, professional wine storage facilities are available in most major cities.



* Insure your collection separately if it is valuable — As wine collections increase in value, collectors should consider insuring their collection.



Depending on the wine's value, your collection should probably be insured separately from your general homeowner's insurance policy Soss says. If not, you may run the risk that it is under-insured. The average value of a bottle in a wine cellar is often $ 100 or more; individual bottles can easily reach $ 700 to $ 1,000 for top wines. A cellar that contains, say, 500 to 1,000 bottles, can be worth between $ 50,000 and $ 100,000. Values can easily climb into the millions for larger collections.



* Choose blanket coverage or itemized coverage, or a combination of the two

With blanket coverage, your entire collection is covered under one limit, with a single bottle limit of up to $ 50,000 (with a Fireman's Fund policy). Itemized coverage is recommended for wines valued at $ 10,000 or more and can be combined with blanket coverage to provide the best protection for your collection. Under certain coverage options, no deductible applies.



* If you buy insurance, be sure it covers all risks

Buy coverage that spans a wide spectrum of causes of loss including fire and theft, breakage, flood, and a range of others. You will also need coverage for loss due to power outage or mechanical breakdown of heating, cooling and humidity control equipment, all of which are critical coverages for oenophiles.



* Don't transport your wine without checking with your insurer first

Before you transport your wine, ask your agent or insurer if this is a covered risk by your insurance policy. Be certain your wine is protected worldwide and while in transit.



* Security is imperative

Include your wine collection in your security system plans. Do background checks on household staff to avoid "inside" burglaries.



Wine collections are a passionate investment and are important to protect. Unlike other collections, you get to enjoy consuming the contents and add to the collection more often.