(BPT) – It's no secret breakfast is an important meal of the day. For growing kids, having access to a healthy breakfast is critical to future success. Healthy foods are a fundamental right that impacts not only the well-being of our youth, but also their academic success. Studies show that students who are properly nourished by breakfast perform better on exams and achieve greater academic success overall. Proper nutrition enables kids to concentrate in class and helps improve their attention span, which aids in quality learning. Breakfast has also been shown to improve behavior and mood.
For busy parents, putting a healthy breakfast on the table each morning while juggling many other priorities is easier said than done. To help busy families perfect their morning routines, the nutrition experts and chefs at Revolution Foods, the nation's leading provider of healthy, kid-inspired, chef-crafted school and community meals, have shared useful breakfast tips in honor of National School Breakfast Week, a week-long celebration of the federal School Breakfast Program that provides nearly 12.5 million low-income children with a free or reduce-priced nutritious morning meal each school day.
1. Plan Ahead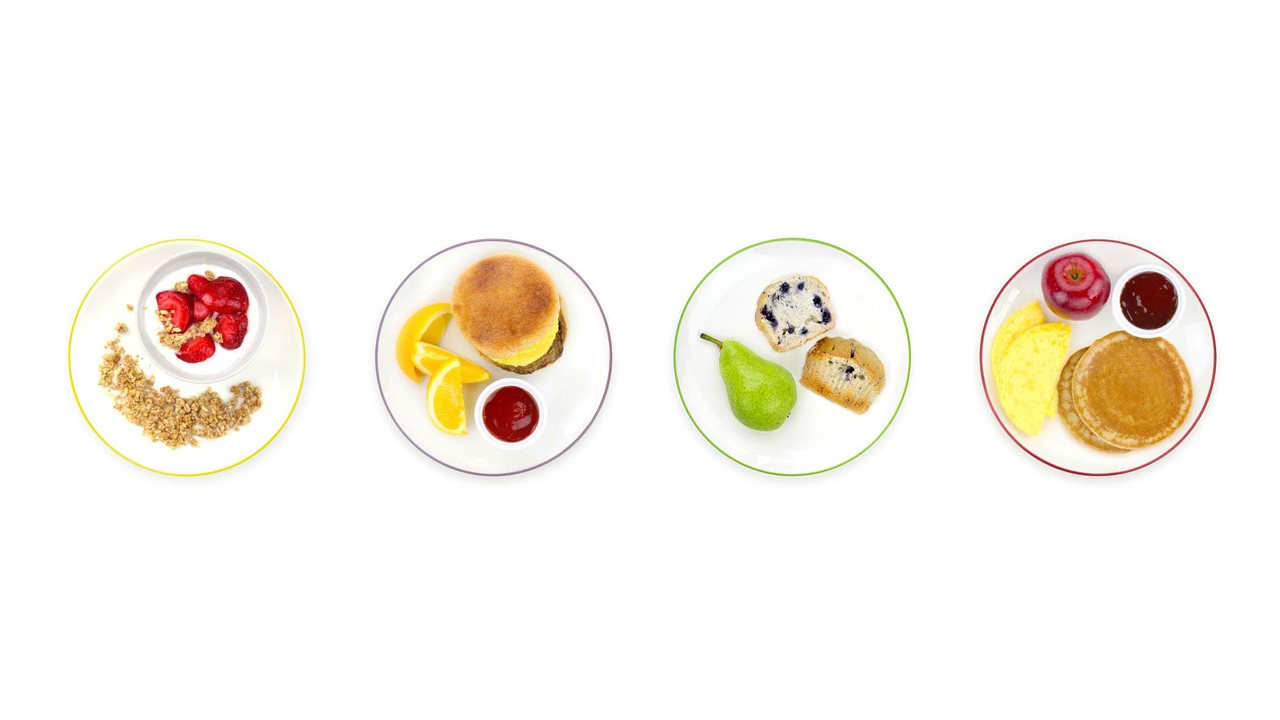 No one likes to be rushed in the morning, especially kids. Being organized is half the battle when it comes to getting breakfast on the table. Kim Doyle, Associate VP of Nutrition and Compliance at Revolution Foods, recommends mapping out what foods and meals you plan to serve the night, or even weekend, before, so when your kids ask "what's for breakfast?", you have an answer. "Take advantage of your weekends by searching online with your kids for simple, kid-friendly breakfast recipes you can make at home together," notes Doyle. "Involving kids in the planning means they'll be more likely to try their creations."
2. Prep Ahead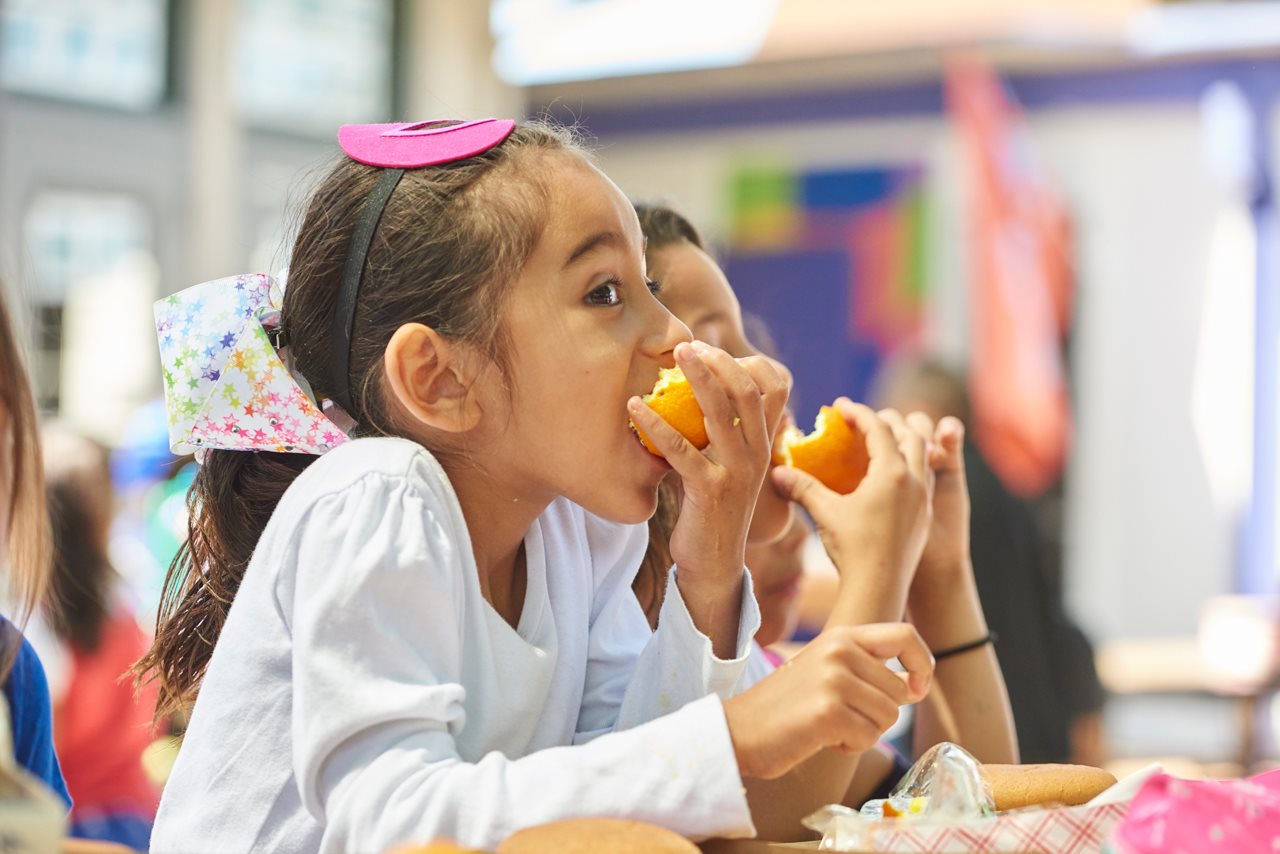 One of the best things parents can do is prep for breakfast the night before. There are many breakfast items that can be made in advance and will be ready to go when you wake up. For example, overnight oats can be served chilled and will hold in the fridge for several days. Oats are rich in fiber, which help keep hunger and blood sugar in check throughout the morning. Mix in some fresh or frozen fruit, nuts or chia seeds for added vitamins, fiber and healthy fat.
Clifton Lyles, Executive Chef and VP of Product Development at Revolution Foods, also recommends encouraging children to make their own breakfasts whenever possible: "Try a healthy cereal or toast bar — if you set up the tools needed ahead of time, such as the cereal boxes, toaster and bread, bowls and plates, etc., it's easy enough for kids of any age to do and can be very empowering."
3. Take it On the Go
If you find it difficult to carve out time before school for breakfast, or if your child isn't ready to eat first thing in the morning, instead prepare easy yet nutritious meals that can be taken on the go. A whole-grain tortilla with eggs and some avocado provides a breakfast high in fiber, protein and includes heart-healthy fat to help keep your child full and ready to learn. "You can also pack breakfast similarly to how you'd pack your child's lunch," says Chef Cliff. "Have a breakfast bag set out in the morning that kids can easily identify and grab on their way out the door. You can even tell them that its contents are a surprise so that kids see it as a treat, even if it's as simple as a healthy granola or breakfast bar."
4. Participate in Your School's Breakfast Program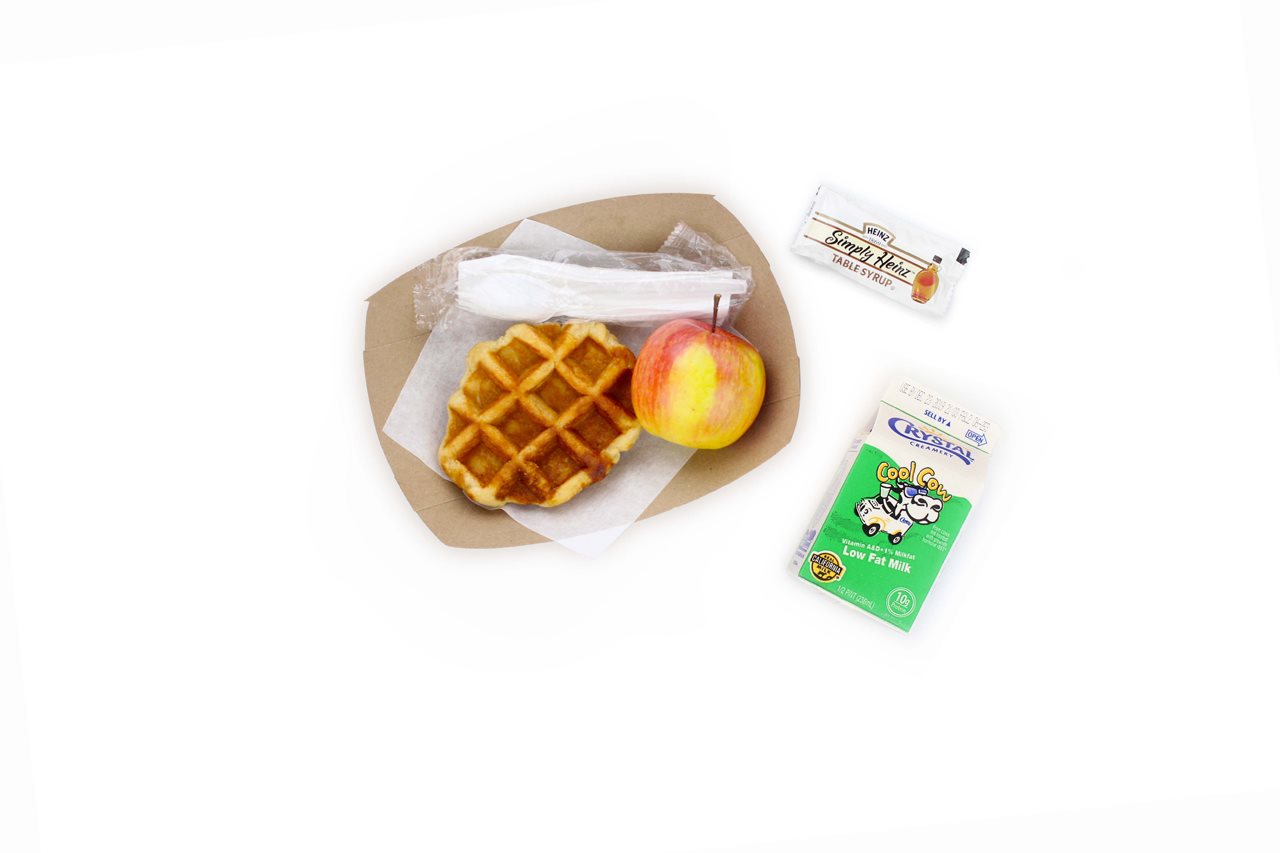 One surefire way to guarantee that your kids are getting a healthy breakfast each morning is to participate in their school's meal program. The School Breakfast Program (SBP) is a federally assisted meal program that is offered in more than 78,000 schools and institutions across the country. And with meal providers like Revolution Foods on the front lines, you can be rest assured that your child's school breakfast scores on quality. "Our breakfast program offers high-quality, nutritious meals featuring clean ingredients, including fresh local and regional produce, high quality proteins, and rBST-free dairy products from local dairies," explains Doyle. "All meals are made from wholesome ingredients free of artificial colors, flavors or sweeteners, and we never use high fructose corn syrup or trans-fats in our foods."
Popular Revolution Foods breakfast items include whole-grain French toast with maple turkey sausage, strawberry & chia yogurt parfait, smothered egg & turkey sausage breakfast burrito and mini bagels with cage-free hard-boiled eggs. Seasonal fresh fruits are also available daily with these items.
5. Be a Good Role Model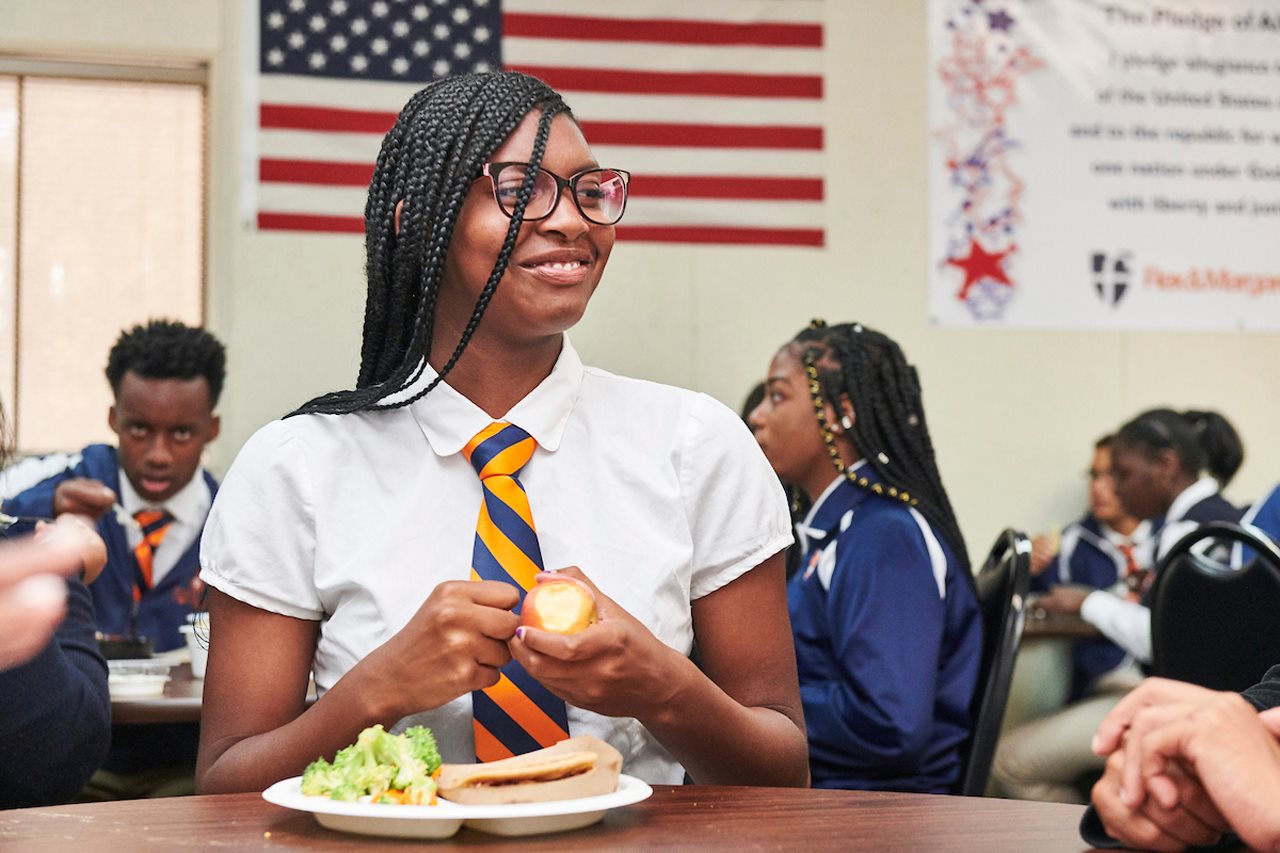 Making breakfast a priority and showing your kids that it's an important part of your day help them understand it's something to be valued as a lifelong habit. Even a simple piece of toast or yogurt with your morning coffee sets a good example. Chef Cliff also encourages parents to have open conversations with their children about why they're eating breakfast — for example, let them know you're fueling before a workout class or getting ready for a big meeting at work. "It will inspire them to want to do the same by eating a hearty meal to prepare for the school day."
Finally, when grocery shopping for breakfast, Doyle advises parents to look for breads and cereals that have a whole grain as the first ingredient and are low in sugar. "Greek yogurt, which is higher in protein and lower in sugar than traditional yogurts, cheese sticks and hard-boiled eggs, is great to have on hand in the refrigerator," she notes. "Eggs are a good source of protein, vitamin B12, choline and phosphorus — all essential nutrients for kids. Also, adding fruits like apple, banana, berries or pumpkin can provide extra fiber and vitamins."
For more information on Revolution Foods and its products and services, visit RevolutionFoods.com. And be sure to follow Revolution Foods on social media @RevolutionFoods throughout the school year for more tips and tricks on healthy eating for the whole family.