(BPT) – Parents just LOVE back-to-school time – that is, once the kids are actually on the bus, and we can all breathe a sigh of relief. But getting the kids ready for school can make you want to pull your hair out – especially once you realize that it's high season for head lice. So here are 10 head health hacks to help get your kids "hair healthy" for the first day of school.
1. Back-to-school blues, or head lice?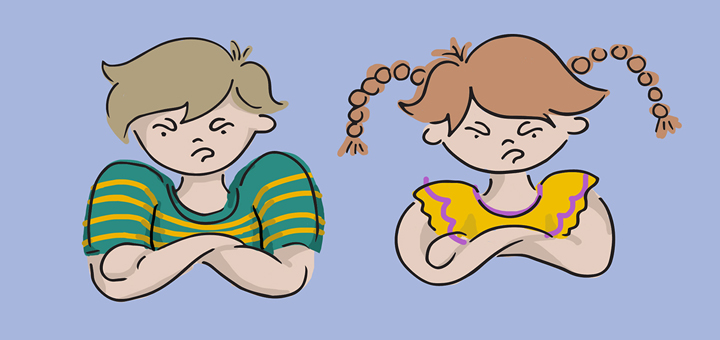 There's no bigger summer bummer for a child than the thought of going back to school after what was The. Best. Summer. Ever. So, a little grumpiness is to be expected. However, if your child is especially cranky or agitated, here's a Healthy Head Hack: give their scalp a quick check for head lice because crankiness is often a symptom of an infestation.
2. Maybe those aren't mosquito bites…
Sure, summer is high season for mosquito bites, and they seem to find young kids especially delicious – but make sure those red bumps are truly mosquito bites. If you notice red bumps on your child's skin, especially around the head, neck and shoulder areas, be sure to examine them closely. These sores can be a symptom of a head lice infestation.
3. Beware of the ball crawl!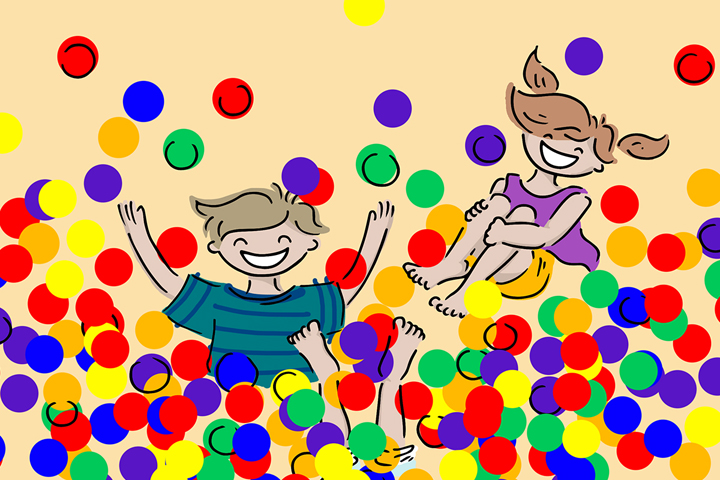 Pay close attention when your kids are enjoying those last gasps of summer freedom by visiting the ball pit at the local fast food joint or creating a cool fort out of sofa cushions in the living room: head lice are transferred by head-to-head contact as well as contact with things have has recently been in contact with an infested person's hair. So let the kids have their fun, and then give their hair a thorough inspection.
4. There's staying up late, and then there's staying up too late.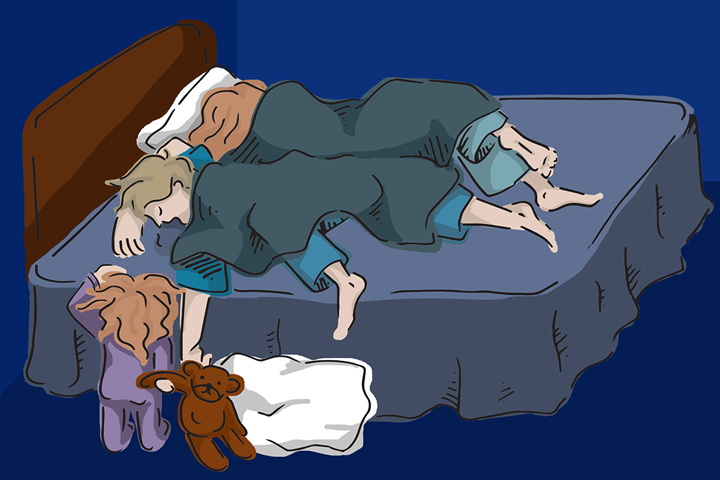 Every kid wants to squeeze in a few last late nights before school starts, and that's perfectly natural. However, if your child is having trouble sleeping, it may be a warning sign that he or she has a lice infestation. If your suspicions are correct, be sure to wash all the pajamas and bedding in the laundry with hot water to remove any lice and nits.
5. Sleepover and camp-out etiquette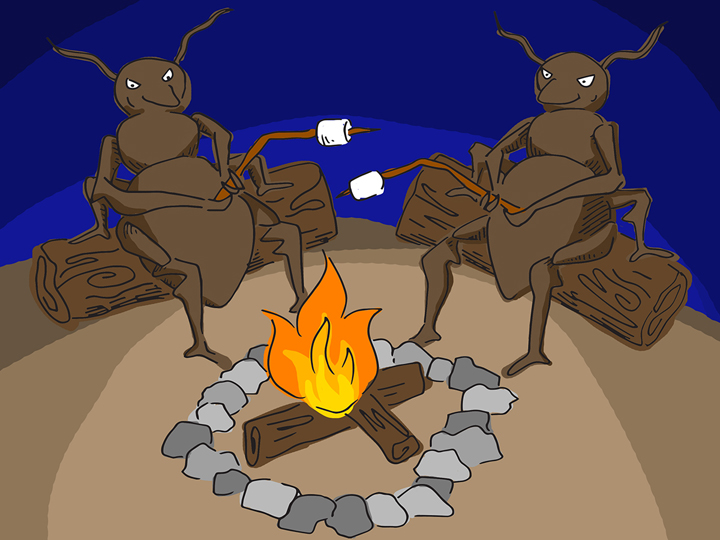 Sleepovers and camping out in the backyard with friends are rites of passage for children during the summer time, and expect some hastily made get-together schemes from your children as summer winds down. Go with it, but lay down some ground rules, such as only using their own hairbrush or combs when staying with other kids. Though less common, head lice can be transferred when personal items (such as combs, brushes, or towels) are shared.
6. Restless energy or relentless parasites?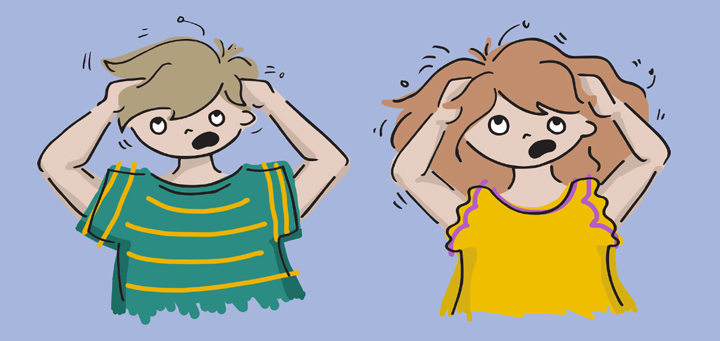 Kids are restless and full of energy during the summertime, and they always seem to be on the go. But if you notice that their hands are in their hair more than normal, put on the brakes and do a scalp inspection. Head scratching is the most easily recognized symptom of head lice.
7. Don't wait for a note from the school nurse.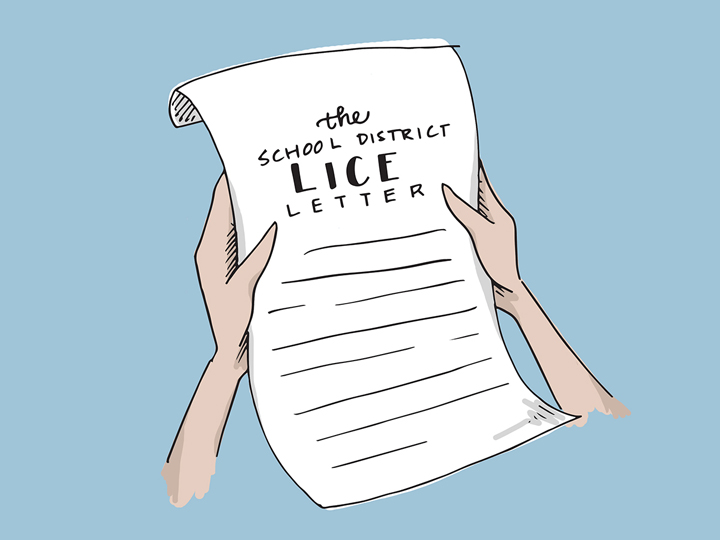 If you wait for the warning letter from school to take action on head lice, you've probably waited too long. Those letters go out after the infestation has made camp at school. So be proactive, check your kids' hair before they go to school, and be sure to utilize your parental network to spread the word about spotting lice before they appear on the first day of class.
8. All in the family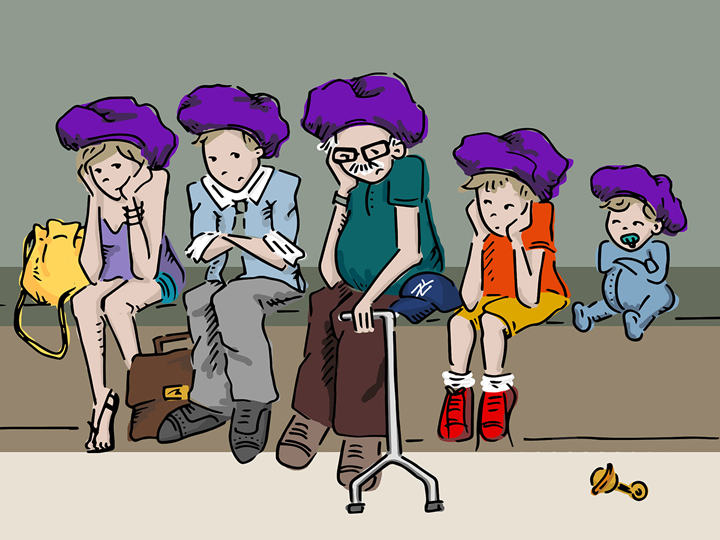 In the wake of a head lice infestation, all household members and other close contacts should be checked, and those with evidence of an active infestation should also be treated at the same time.
9. Don't lose your head over head lice.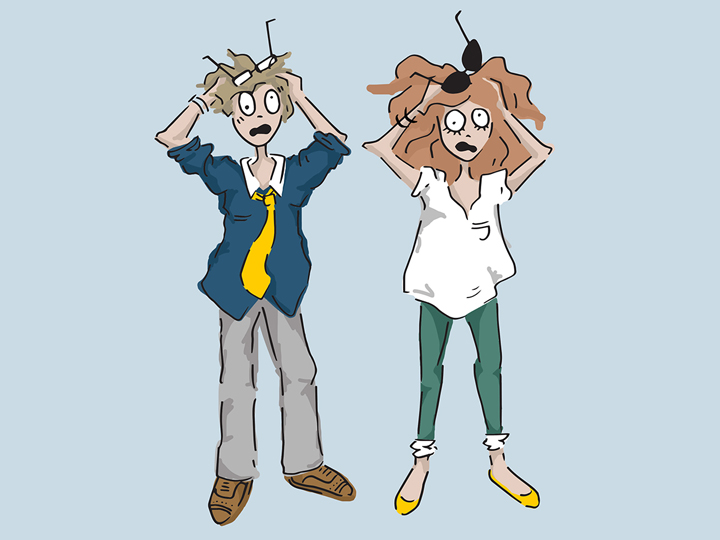 Head lice are a fact of life, and we all just have to learn to live with them and handle them with the grace and aplomb you use to handle every other parenting challenge that comes your way. Keep calm and keep cool.
10. One more head health hack: Sklice Lotion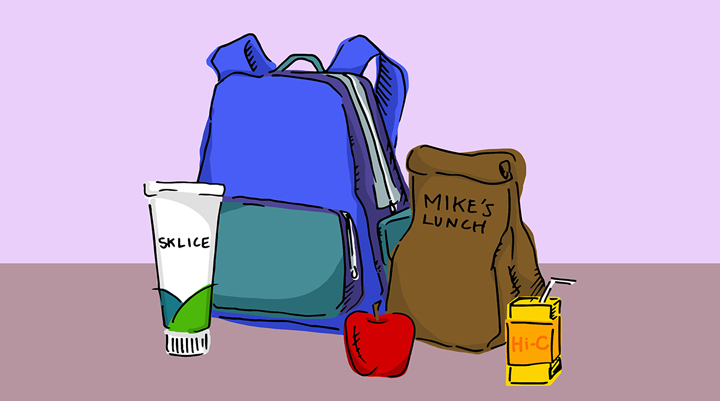 New pencils, notebooks, rulers – check. But if head lice have reared their tiny little heads in your home before school starts, talk with your health care provider about another potential "school supply" – Sklice Lotion, a prescription treatment that kills head lice. Sklice Lotion is approved by the U.S. Food and Drug Administration as a 10-minute head lice treatment that can be used on children 6 months of age and older. In clinical studies, Sklice Lotion was proven effective with a single tube with no nit combing. Approximately three quarters of participants had no live head lice 14 days after the one-time application. The most common side effects from Sklice Lotion included eye redness or soreness, eye irritation, dandruff, dry skin, and burning sensation of the skin.
Important Safety Information for Sklice Lotion
Indication:
Sklice Lotion is a prescription medication for topical use on the hair and scalp only, for treatment of head lice in people 6 months of age and older.
Adjunctive Measures:
Sklice Lotion should be used in the context of an overall lice management program:
Wash (in hot water) or dry-clean all recently worn clothing, hats, used bedding, and towels.
Wash personal care items such as combs, brushes, and hair clips in hot water.
A fine-tooth comb or special nit comb may be used to remove dead lice and nits.
Before using Sklice Lotion, tell your doctor if you or your child:
have any skin conditions or sensitivities
have any other medical conditions
are pregnant or plan to become pregnant. It is not known if Sklice Lotion can harm your unborn baby.
are breastfeeding or plan to breastfeed. It is not known if Sklice Lotion passes into your breast milk
Important Safety Information for Sklice Lotion:
To prevent accidental ingestion, adult supervision is required for pediatric application. Avoid contact with eyes.
The most common side effects from Sklice Lotion include eye redness or soreness, eye irritation, dandruff, dry skin, and burning sensation of the skin.
Talk with your doctor if you or your child have any side effect that bothers you or that does not go away. You may report side effects to the FDA at 1-800-FDA-1088.
Please see full Prescribing Information available at http://products.sanofi.us/Sklice/Sklice.pdf.

Brandpoint – Free Online Content